WordPress, the world's most popular content management system (CMS), is far more than just the simple blogging platform. WordPress has the capability to be transformed into an intricately designed website with unique bells and whistles whipped up by the most seasoned website designer. The software has a huge library of free and premium themes and plug-ins that make it the foundation that holds millions of websites, including personal and small business pages, brands such as Sony, and even big-name high-traffic sites like The New Yorker. If you've thought about building a website or are considering a redesign, WordPress is definitely the way to go if you're setting your sights on growth and lead generation.
Finding the perfect WordPress hosting platform can pose a challenge. This is because it's a saturated market with thousands of hosting companies claiming to be the "fastest" or have "the best customer service". Not all WordPress hosting is created equal. Ideally, if you're a small to medium-sized business generating up to 1,000-2,000 website hits daily, you'll most likely want website speed and guaranteed uptime to be a priority. Of course, those factors can depend on the health of your website, but having a reliable hosting platform that can guarantee those requirements, among others, will ensure that your website visitors have a positive experience and become loyal customers.
So whether you're strictly blogging on WordPress or building a brand, we've chosen our Top 3 WordPress Hosting Platforms so you can narrow down your favorite and choose a platform that fits your budget and business goals:
InMotion Hosting: Customer service and support are on the top of the list with this company. You'll always be able to speak to a real-live human being when challenges or issues arise. No hosting company is perfect but having a team of professionals that can get to the bottom of a website or hosting issue lightening fast is a huge win for any company. As far as reliability goes, they've always had a reputation for hitting their 99.9% uptime guarantee. They maintain a status page at status.inmotionhosting.com that reports on their real-time network and server status. With InMotion WordPress hosting, you can count on a huge list of amazing benefits and freebies for a very budget-friendly annual cost, including:
90-day money-back guarantee
Free data backups
Independence & community support: InMotion Hosting is one of the few independent companies in the hosting industry, next to Siteground.
Free SSL
Free "No Downtime" website transfers
Free domain
Advanced server caching
Unlimited email accounts
Free advertising credits
Easy Google apps integration
And more…
SiteGround: Like InMotion hosting, SiteGround is an independent web hosting company founded in 2004. Their WordPress hosting plans come with a variety of awesome tools for fast development and easy management of your site, including:
1 click installer
Auto-updates
Super cacher
WordPress stager
And More
With a plan from SiteGround, you can rest assured that you'll receive support access 24/7. With virtually "no wait time on chat and phone and around 10 minutes for the first response in our ticketing system," SiteGround consistently achieves nearly 100% customer satisfaction from their clients. Their hosting platform is built on the latest SSD hardware with an added caching tool for blazing speed. Lastly, their "security experts" constantly monitor for WordPress related vulnerabilities and proactively protect users with custom WAF rules when needed. They also auto-update WordPress and its plugins and make daily backups of your hosting account. Seriously, what more could you ask for? Oh, wait, SiteGround is also officially recommended by WordPress.org as one of the "best and brightest" WordPress hosting providers. With an annual fee comparable to InMotion hosting, I'd say those 2 are the TOP choices for small to medium-sized businesses.
WP Engine: WP Engine is known as the Cadillac of WordPress hosting. This is because they don't even mess around with hosting websites other than WordPress. They eat, drink, and breathe WordPress. Because of this, any question or concern you have about your site will be addressed with award-winning support and a knowledge base that extends from simple how-to questions to more complex issues. Plans with this platform begin with a personal 1 site option to a robust enterprise-grade for seriously high-traffic websites. WP Engine hosts websites such as National Geographic, Warby Parker, and PBS International. All plans come with a 60-day money back guarantee and include:
24/7 chat support
Local storage (starting with 10GB)
PHP 7 ready
Automated SSL certificates
CDN access
And More…
Another win for WP Engine is they run automated backups to keep everything off-site & ready to roll back if something happens. WP Engine also works closely with top security firms on code reviews in addition to running their own team. They also make the guarantee that if you're hacked – they take care of it for free. Now, because of their reputation as "The WordPress Platform of Choice", WP Engine comes at a slightly higher cost than InMotion and Siteground –  Starting at $29/M for a personal site install. We highly recommend this hosting platform if your small to medium-sized business is reaching new levels of greatness and you're outgrowing your current website platform and ready to take your website marketing to the next level.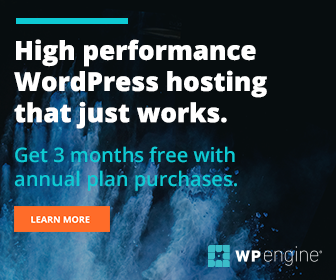 Like any service, it's not about what is best overall, but what is best for your business based on goals, budget, & habits. With InMotion hosting, SiteGround, and WP Engine, you'll be able to host your website with confidence knowing that you'll receive superior support, guaranteed uptime, and fast server speed that will reflect professionalism and keep your customers returning to your website.
https://taphousemedia.com/wp-content/uploads/2019/01/3-best-wordpress-hosting-platforms.png
315
560
Kelly Kilgallon
https://taphousemedia.com/wp-content/uploads/2019/07/THM-logo-DMTK.png
Kelly Kilgallon
2019-01-01 09:30:47
2019-07-15 14:07:48
Our Top Picks for Best WordPress Website Hosting