When it comes to websites, speed definitely matters. Did you know that quick loading pages improves user experience, increases your page views (duh), and helps with your SEO? Yea, it's that important! According to a StrangeLoop case study involving biggies like Amazon and Google, a 1 second delay in page load time can lead to a WHOPPING 7% loss in conversions, 11% fewer page views, and 16% decrease in customer satisfaction.
This means having a slow website could potentially cost you big bucks. Did I get your attention? If you're finding that your WordPress website, or clients websites, are running in snail mode, don't fret. Speed solutions are out there and chances are your slow site can be fixed with a few easy changes and updates.
6 Easy Ways To Speed Up Your Slow WordPress Website:
Choose A Great (not good) Host: When you're starting out, a shared server may seem like a great deal but it comes at an incredibly big cost. Yep, you guessed it, a slow ass website and frequent downtime. Do yourself, and business, a favor, and invest in a host that is proficient in WordPress, optimizes servers for speed and has excellent customer support. Check out this post we wrote about Best WordPress Hosting for 2018.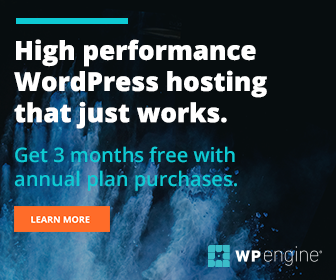 Install A Caching Plugin: Our fave is the premium plugin WP Rocket and it will drastically improve page loads time with a click of a button. Of course, there are free ones out there too but do your research before installing freebies. Some plugins don't mix well with themes and other plugins you may have already installed.
Split Long Posts Into Pages: Readers love rich content but if you're writing style tends to be a tad long-winded, consider breaking up your content into pages. WordPress comes with built-in functionality to do that. Simply add the <!––nextpage––> tag in your article where you want to split it into next page.
Optimize Your Images: I can't tell you how many times we come across client websites with HUGE imagery. I'm talking MB's, people. This in itself will make your website drag and can actually cause it to freeze. Thankfully there is a free and reputable plugin called WP Smush that will compress your images for you fast and easily.
Use A Third Party Video Host: Don't ever host your giant video files on your WordPress website. I'm not even going to explain why this is a no-no. Use YouTube or Vimeo to host and copy and paste your video URL into your WordPress site to save on bandwidth.
Optimize The WordPress Database: This sounds scary but it can save you tons of space by removing trashed posts, revisions, unused tags, etc. You can use the plugin WP Sweep to help get rid of all that unnecessary information.
Now that you're armed with information for the beginnings of a lightning fast WordPress website, go ahead and give a few of these a try. Don't forget to test your speed before and after with Pingdom tools. Good Luck!
https://taphousemedia.com/wp-content/uploads/2018/11/fastwebsite.jpg
612
1200
Kelly Kilgallon
https://taphousemedia.com/wp-content/uploads/2019/07/THM-logo-DMTK.png
Kelly Kilgallon
2018-12-03 08:00:05
2019-11-02 21:10:45
6 Easy Ways To Speed Up Your WordPress Website